Despite there being a wide range of varying sentiment during the 68th Annual Primetime Emmy Awards, the winning women of the evening dominated with genuine, passionate, concise speeches throughout the night.
Dedicating their wins to loved ones to urging change, their diverse messages powerfully resonated with anyone watching.
A respectful head nod goes out to all the winners who graced us with outstanding performances over the year and bookended with the same high-caliber of expression through their speeches in their own words.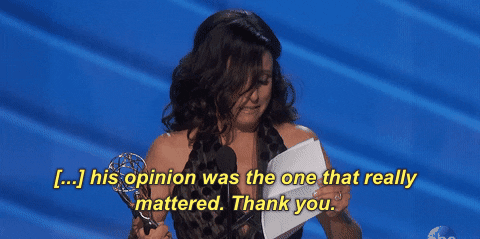 Julia Louis-Dreyfus
Outstanding Lead Actress in a Comedy Series-Veep
Julia Louis-Dreyfus
winning her fifth consecutive Emmy makes history when she clinched the award for the role of lead actress in the H.B.O TV series,
Veep
. The award means Louis-Dreyfus has now won the most Emmys in that category, beating both
Mary Tyler Moore
and
Candice Bergen
.
In an emotional acceptance speech, a tearful Louis-Dreyfus accepted the award and dedicated it to her father who died the day before the Emmy awards at the age of 84 years. In her speech, Louis-Dreyfus told everyone how her father loved Veep, and he shaped her character in the show.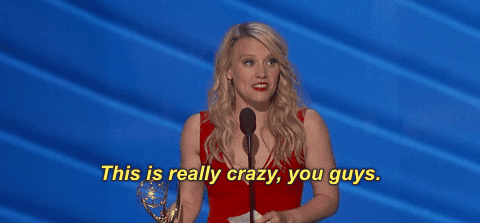 Kate McKinnon 
Supporting Actress, Comedy Series –Saturday Night Live
Following three previous nominations, star of
Saturday Night Live
, McKinnon finally took home an Emmy and positively lit up the internet.   In her acceptance speech, she gave a shout out to two influential women, Hillary Clinton and Ellen DeGeneres. Perhaps McKinnon's parody taking on Hillary Clinton has worked out for her as she finally nabbed the elusive Emmy. Even Hillary Clinton was impressed, giving McKinnon a shoutout on Twitter.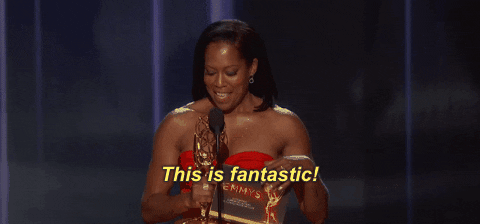 Regina King
Outstanding Supporting Actress in a Limited Series or Movie-American Crime
"Wow, okay okay. This is fantastic….I am so proud of this show and to be a part of this show," Regina King exclaims during her acceptance speech.  King wins an Emmy for a second consecutive year in a row for her supporting role in a miniseries as Terri Lacroix on American Crime.  In her acceptance speech, King is proud to be part of a show that "promotes necessary conversation" like mass incarceration, racism, classism: all recurring themes in the show.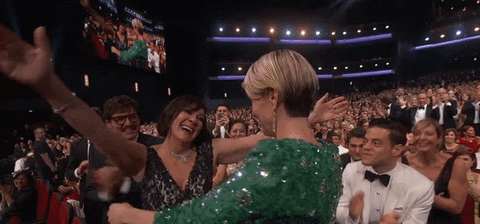 Sarah Paulson
Outstanding Lead Actress in a Limited Series or Movie – The People v. O.J. Simpson: American Crime Story
Paulson's role in The People vs. O.J. Simpson earned her an Emmy later on in the night. She played real-life attorney Marcia Clark in the tv series gave an apology to Marica (also her guest for the night) during her speech:   "I along with the rest of the world, had been superficial and careless in my judgment, and I'm here today to tell you I'm sorry.
Tatiana Maslany
Outstanding Lead Actress in a Drama Series- Orphan Black
It may have taken Maslany four seasons to win an Emmy, but the Emmy was worth the wait. Maslany is the lead actress in the TV drama series, Orphan Black, and since the pilot episode, fans and critics have applauded her performance.
Given the plot of the show, where Maslany's character has lots of clones, she has to play multiple characters in almost every episode. Surprisingly, her name was missing from Emmy nominations for the first two seasons. This year, though, Mansley's work gained the recognition it deserved.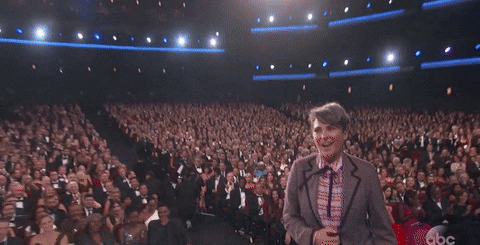 Jill Soloway
Directing for a Comedy Series
"Topple the Patriarchy!"  This theme was woven throughout the acceptance speech of Jill Soloway  who won another Emmy this year for some outstanding directing work in the comedy web series show, Transparent. For the second year in a row, Soloway noted how important the inclusion of marginalized groups  has added to the success of the show.  In her speech, she passionately expressed that "[B]eing a director is so f—— easy! I get to just make my dreams come true. It's a privilege and it also creates privilege when you take women…and you put them at the center of the story, the object instead of the subject, you change the world…".